We're all customers. Yes, while it may seem like an obvious, generalized perception of everyday purchasing trends, resist the unnecessary facepalms for just a moment.
As customers we invest our trust, time and hard-earned money in a wide range of products and services that cater for both our personal and professional requirements. Whether it's buying goods from your local convenience store, calling your ISP to report an intermittent fault, or ordering a nostalgic t-shirt online, the backbone of customer retention is consistency, irrespective of the product or service.
While unnecessarily complex definitions and perceptions of successful customer retention shadow the concept, the principle really is simple. By combining an offering that customers really, really want, with a genuine willingness to care and consistently exceed expectations through service, customer retention will flourish.
With competitors ready and waiting to capitalize on leads, the key differentiation in today's fast-flowing, competitive environment is the delivery of concrete, first class customer service over impressive product specifications.
You've got a great product? So what?
Believe it or not, we all have a subconscious checklist for how we expect to be treated as valuable, appreciated customers.
Regardless of the means customers use to contact those who provide the products and services they've invested in, consistent customer service efforts are expected by consumers. Whether it's a face-to-face interaction, a telephone call, a Tweet, or even contact by carrier pigeon, frontline agents must appreciate that customers really do care about how they're treated and that buying decisions are made based on the fact.
If agents are unprofessional and ambiguous in their efforts to provide empathy to a particular concern, or fail to recognize specific customer requirements, a negative impression and red dot on their subconscious customer expectations checklist quickly follows.
So what if your product is so awesome that it can perform blindfolded backward cartwheels through a series of burning hoops. If customer service efforts are careless and impersonalized from the very beginning of an interaction to the end, the value proposition of that award-winning product quickly dwindles.
Customers shape the future.
Imagine a business model with absolutely no customer base. Where does your organization stand financially? Can you afford to hire more staff? Can you afford additional (if any) training efforts? Can you realistically afford to remain open for business?
The simple answer is no.
Whether it's an online, non-profitable organization, a physical sporting goods store, or a tourist trap store selling novelty fridge magnets, without customers business is bleak and in many cases non-existent. This is an alarming reality and one that can't be taken for granted. While the Finance department sign off on the salary that's paid into your bank account, who really funds it? That's right. Your customers!
When you lose a customer to poor quality customer service, not only do you immediately lose their committed service and positive brand advocacy, but your competitors will be ready with open arms to welcome them on board. In actual fact, customers are four times more likely to take their business elsewhere when the on-going issue they're having is service related. If poor customer service is high on your to-do list, you're in turn preparing a silver platter to hand your customers over to competitors on.
It's also worth considering who spreads the great gospel of your offering and amazing customer service efforts if customers jump onto another ship that has the perfect balance between product delivery and service. Are new customers who are still forming initial impressions of your efforts likely to have as much of a vocal, positive impact on recommending your brand to friends, family, and colleagues over those who have been loyal customers for years?
Positive customer service means more to the reputation and healthy future of your company, your career, and therefore your livelihood, than the actual products or services splashed across enormous billboards and flashy website banners. Does poor customer service really work long term? While acquiring new customers is important to growth and development, it's retention that truly drives the revenue of a company.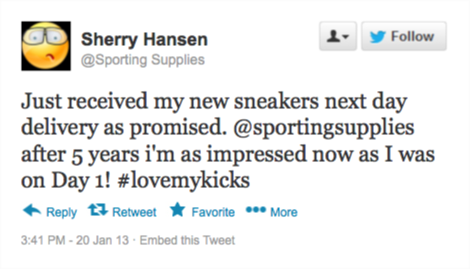 How can TCCS help?
The power of concrete customer service isn't the sole responsibility of the frontline agents communicating with customers on a daily basis. Everyone involved in the daily operation of the contact center has an equally important role to play. From the Training Department preaching the importance of customer service, to the Quality Department providing coaching to agents on where they can improve, everything centers do should focus on how they can go the extra mile for every single customer.
A frontline team of agents cannot thrive without the commitment of other dedicated teams in the center. Don't believe the misconceptions that suggest otherwise.
TCCS understands the bigger picture of contact centers. We understand how the decisions agreed upon by a table of well-dressed pen clicking executives directly affects those on the call floor, and appreciate that without mutual understanding and commitment from all components of the contact center, customer service efforts will take a significant nose dive.
Exceptional customer service is in itself a unique selling point.
Let us help you sell it!